GENERAL INFORMATION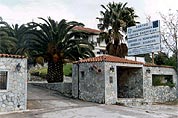 The Centre for Renewable Energy Sources and Saving (CRES) is the Greek organisation for Renewable Energy Sources (RES), Rational Use of Energy (RUE) and Energy Saving (ES). CRES has been appointed as the national co-ordination centre in its area of activity.
CRES was founded in September 1987 by Presidential Decree 375/87. It is a public entity, supervised by the Ministry of Environment and Energy and has financial and administrative independence.
Its main goal is the research and promotion of RES/RUE/ES applications at a national and international level, as well as the support of related activities, taking into consideration the principles of sustainable development.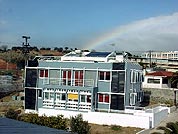 The Centre is managed by a five-member Administrative Council, which includes representatives from the General Secretariat of Research and Technology (Ministry of Education and Religious Affairs, Culture and Sports), the Public Power Corporation and the Hellenic Federation of Enterprises.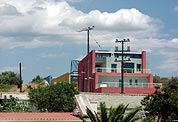 CRES has a scientific staff of more than 120 highly qualified and experienced multidisciplinary scientists and engineers. Its organisational structure comprises of the following units:
Division of Renewable Energy Sources
Division of Energy Efficiency
Division of Energy Policy and Planning
Division of Development Programmes
Division of Financial and Administrative Services
Furthermore, there are two separate offices
Quality Assurance Office
Legal Services
Since 1992, CRES is located on its wholly owned premises in Pikermi, Attica, where in addition to over 2000 square meters of main office space, it has experimental outdoor installations, specialised laboratories for energy technologies, a mechanical shop, conference rooms, a library and maintains a strong computing infrastructure.
CRES has installed a demonstration Wind Park in the area of Agia Marina in Lavrio, Attica. The Wind Park is connected to the distribution network and has an installed capacity of 3MW.
In the facility of the Wind Park, Cres operates the Park of ENergy Awareness (PENA), a new demonstration site for Renewable Energy Sources. In PENA everyone has the opportunity to observe real small scale RES plants in operation, while the young visitors can learn about environmental friendly technologies through innovative educational tools.
CRES' funding is mainly provided by National, European and International projects, as well as projects carried out on behalf of the industrial, hotel, and construction sector, etc.